We've been working with communities from across Scotland's six island areas to build a library of over 700 reasons to visit our islands – from mid-winter fire festivals to flower-strewn summer Machir and much, much more besides. And, to help you choose which islands to explore, we have created an app and series of travelogues to help you navigate your way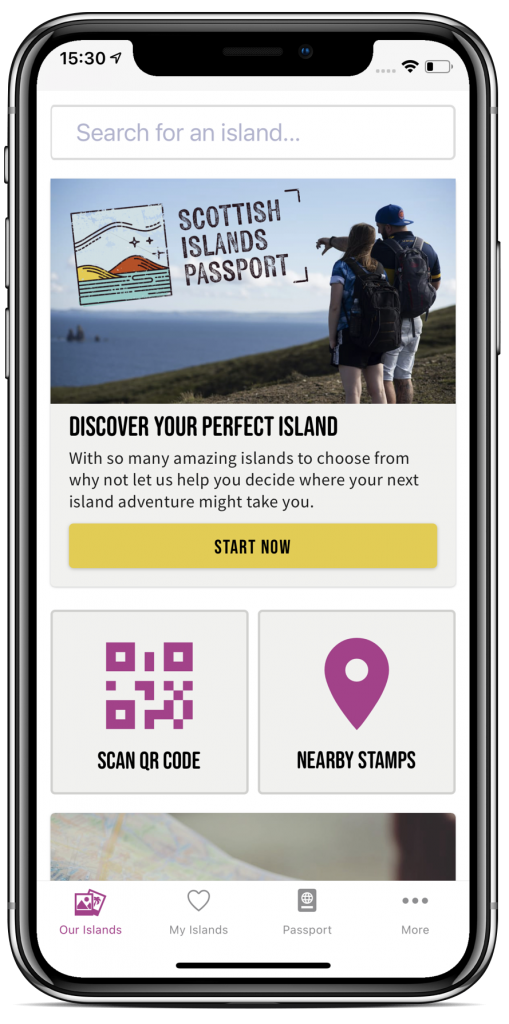 Our app
Our app allows you to choose areas that interest you from categories such as history and heritage; food and drink; outdoor activities; nature; and arts and music, and then uses these to recommend islands to visits and activities you might enjoy there.
Once you have chosen your next island destination it provides you with practical advice and links to local information, as well as letting you collect passport 'stamps' – designed by local artists' for each island you visit.
In line with our Island-Centred Ethos our app also highlights ways you can contribute to the islands you love.
Download the app now from Google Play or Apple's App Store.


---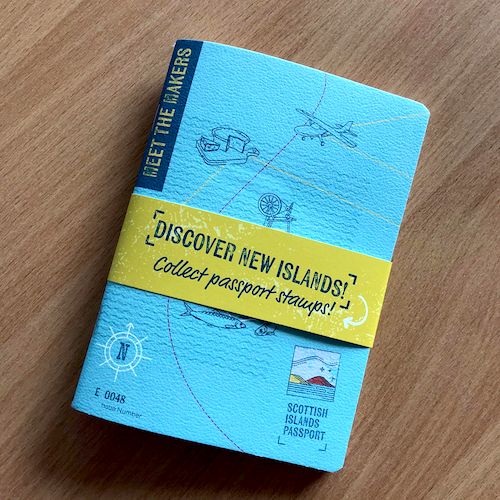 Our travelogues
We have also used our amazing library to develop a series of travelogues based on specific themes to provide you inspiration for future island visits. Designed to be used over several trips, each travelogue is designed so you can follow a thread through our island landscapes to uncover the rich tapestry of island life.
Just like our app, the travelogues allow you to collect passport stamps – designed by local artist – as you go, using brass rubbings in each island community you visit. With space to make notes on your adventures and experiences, we hope your travelogue will be a keepsake to remind you of your travels and allow you to escape to the islands no matter where you are.
Our first full travelogue – Meet the Makers – focusses on island artists and makers and will be available shortly from island stockists and now online at Isle20. Watch this space for more travelogues in the series coming soon!
---
Our island stockists
We are working towards creating a network of stockists across the islands. You can continue our ethos of supporting island businesses by buying a travelogue during your trip from the below stockists.
Bùth Barraigh Ltd, Barra
Talla Na Mara, Harris
Deer Island Distillers Ltd, Jura
Lisa's Leatherworks, Fetlar
If you are an island business and are interested in becoming a retailer, have a look at our information for retailers page and fill out the form.