Whether you're using our free app or have one of our travelogues, you can collect stamps for the islands you visit! See the information below to find out where our physical stamp points for travelogues are located.
Stamp your app
Digital stamps are available for all of the islands we cover. If you have location services enabled for our app your Scottish Islands Passport should automatically stamp when you are on-island. If this doesn't happen, or if you want to add stamps for the islands you have already visited you can do so by opening the app, clicking on 'passport' at the bottom of the screen, choosing the island you want to collect a stamp for, and then clicking on 'Forgot to get your stamp?'. Or you can head to one of our physical stamp points on-island and scan the QR code.
Stamp your travelogue
You can collect stamps for the islands featured in our travelogues using the brass rubbing plates at stamping points on the islands! These stamping points are hosted for use by community organisations or local businesses. The stamp points also include stories about each island and a QR code to allow you to download our app or collect your digital stamp!
We're in the process of installing stamps across all 72 islands we cover, the below ones are installed now!
Meet the Maker travelogue: Featured islands
Shaping Our Islands travelogue (coming soon): Featured islands
In our next travelogues: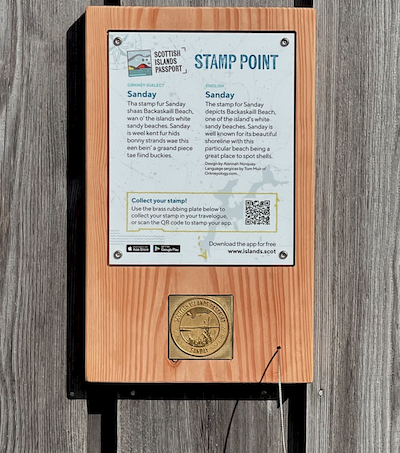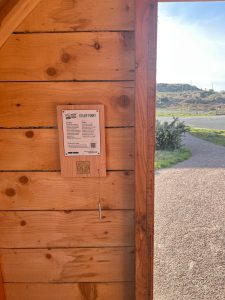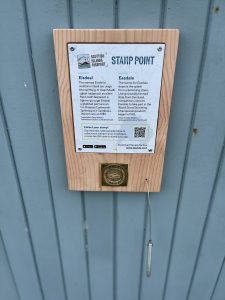 Our island stamps
Our island stamps were designed by islanders and artists with island connections to celebrate aspects of each of the islands we cover.
---