Travelling to Scotland's islands is as much part of the experience as the destination itself. Enjoying the views and appreciating the shape of the island from the sea while relaxing on the ferry, cycling some epic sweeping roads or people watching, sightseeing and wildlife spotting from the comfort of the bus, there are lots of ways to travel to the islands which afford the time and pace to really appreciate the place.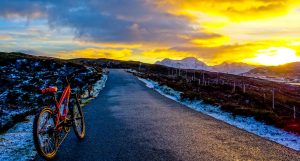 Our islands are fantastic for walking and cycling. For some of the smaller islands, it's worth considering leaving the car at home to enjoy exploring at a more leisurely pace? Many ferry providers don't charge for bicycles and leaving your car at home can help local communities where ferry capacity is sometimes an issue.
During the traditional busy season or when there are island events, it may be more difficult to get your car booked on a ferry, but there are lots of other options to consider which not only cut down the carbon impact of your trip, but also help support local public transport routes and island businesses. Take the bus to the ferry terminal, travel as a foot passenger or with your bike. There are local bus options to use on islands too, bike hire and some islands have hire car options if you need this for part of your trip. Even using public and sustainable transport for part of your journey helps our islands.
We encourage active and sustainable travel to and across our islands and soon you'll be able to collect travel stamps in our app along with your islands stamps! Happy stamping!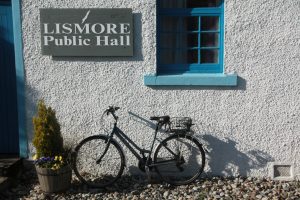 Active travel
Want to keep active while exploring our islands? Walking, cycling and wheeling are great ways to explore our islands giving you time to see the sights, explore more and breathe in all that fresh island air!
If you're travelling on our islands, you will likely encounter some (or lots!) of single track roads. These are a bit different for travelling on so we have provided some information about how to use them safely.
When our travel stamps go live, there will be walk, cycle and wheel stamps to collect for each island.
Sustainable travel
Our island buses
Some island buses might not be quite what you expect! Many of our smaller islands are serviced by minibuses rather than the big coaches you see in cities. Not all island buses run on Sundays and some require advance notice or booking so it's always good to check before you go! You can find all kinds of information about island buses and providers on the island travel pages of our free app.
Soon you will be able to collect island bus stamps in the app for each island bus journey you take!
Fly to our islands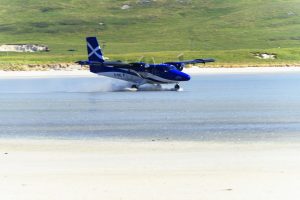 Flying to our islands might not seem a sustainable way to travel at first glance, however supporting these lifeline services can be part of a trip which uses a mix of travel options, including more active and sustainable options.
If you do decide to fly there are a range of options to take you from the airstrip and onwards for the rest of your adventure. Many islands will offer bus and taxi services to get you to your accommodation, with local bike hire to get you about thereafter. And if you really need more than two wheels for part of your journey make sure you check out local bus options, taxi and short term car hire.
Accessible travel
Along with island partners we are working on including as much information as possible about accessible travel, venues, walks and more. Explore the travel section on each island page in the app to find out more information.
If you have accessible travel information, experiences, or venues you would like to submit; pop your details in our feedback form with the specifics and we will look at including it in our app: feedback.
---
Download our app