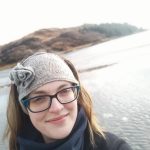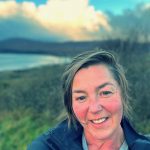 We love Scotland's islands. Not just the awesome scenery, the amazing wildlife, the rich heritage, and the excellent produce, but also the people and the communities which inhabit them. Having spent a lot of time working and volunteering in community development on islands over the years (including on our home island of Jura) we strongly believe in keeping communities at the heart of what we do.

We have worked with many, many islanders to learn more about their islands (since they are the experts!) and to try and roll out the project in a way which works for the differing needs and aspirations of different communities. Along the way we developed what we call an Island-Centred Ethos for the project.
Not only do we actively seek to work with and promote island businesses and organisations, we also think carefully about the way we showcase our islands. We want to encourage visitors to enjoy and respect the fact that our islands are living, breathing communities. It is islanders who make the islands great places to live and visit, who run our local services, maintain and share their cultural heritage, and create some amazing food, drink and art.
For us this project is as much as a celebration of the innovation, talent and creativity of islanders as it is of the beauty and diversity of our islands. We owe a massive thank you to all of the islanders we have worked with and who have supported us to create this project. It's not just that we couldn't of done it without you, we wouldn't have wanted to. We look forward to continuing to work with you to make the project even better and showcase the amazing people and places on our islands.
Island-Centred Ethos
We work to an island-centred ethos which includes:
Actively seeking ways to work with island communities and individual islanders to bring the project to their community, and paying them for the work they do.
Developing resources on an island-first basis (for example, digital resources which work effectively on the islands).
Ensuring that opportunities to work with us are promoted via island-specific networks such as the Scottish Islands Federation, as well as wider routes.
Prioritising island-based businesses for support and promotion in the resources we develop.
Talking about islands in a way that feels right for islanders.
Ensuring that we use photography which includes a variety of aspects of island life, including human habitation.
Ensuring that the voices of contemporary islanders are represented on our steering group.
We also recognise that Scotland islands are incredibly diverse. We are working hard to try and ensure that the project works for all of our islands – from the smallest to the largest. To do that we know we need to tailor the way we work with island communities as much as possible to take into account their individual aspirations, capacity for involvement, and infrastructure.
Although we know a lot about islands, we strongly believe that the folk living on each island are always the experts on their own island home. Our small team works hard to engage with as many folk as possible across the 72 islands we cover but, if you feel we have missed something important on your island home, please do let us know.
Our Images
You can view our image credits at on our credits page.
---
Our Funders